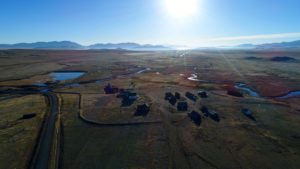 Is it possible to sell big-acre properties using drones? We may be a little biased, but we believe it's one of the best marketing avenues available! And while the drone photos and video won't necessarily sell the property, they will help to get potential buyers interested by telling a story that can't be told from the ground.
Big-acre properties often have a big price tag as well. This means that a local market may not be the best place to find a buyer. The agent may have to resort to marketing on a national (or even larger) level.  Regardless of the strategy that gets the property in front of potential buyers, the key is in presenting the property in a way that commands interest. A well-designed presentation to a potential buyer can pre-sell the property, circumventing costly travel expenses that would incur with a visit to the property.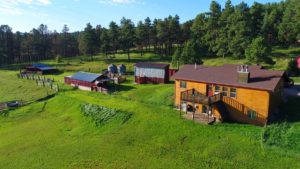 Drones allow a low-altitude perspective that displays big-acre properties in a way that photos and video from the ground just can't capture. If a picture is worth a thousand words, then drone pictures and video create a comprehensive novel that reads as easy as a children's book. No amount of well-crafted words can replace an ultra-smooth aerial video of the warm sun rising over miles of a steam-fogged river running through the property.
A drone can create footage that will essentially transport the potential buyer to the property before they ever step foot on it – displaying the best visual overview of the property in its entirety.  The pictures and video captured by the drone can also show area maps and property borders. Potential buyers get to see structures, rivers, pastures, roads, and other features that wouldn't be visible on foot. This makes the decision for a site visit a lot easier, especially when it's a good fit for them.
So, is it possible to sell big-acre properties using the capabilities of drones? The better question might be: Is it beneficial to attempt to sell a big-acre property without the use of drones?

Our Big Acre Solution
One Page Website
Property Features
Photos and Video
Map Of Property
Video Locations
Contact Information
Page View Statistics