Our aerial inspection services are showing homeowner associations the power of drone technology. These unique inspections provide a series of pictures taken at specified time intervals that give a comprehensive view and documentation of the inspection areas. Each picture has a time and date stamp, as well as GPS coordinates that allow the picture location to be easily identified. The broad perspective highlights areas of concern, and the resolution of the photos allow for detailed inspection of specific areas by simply zooming in.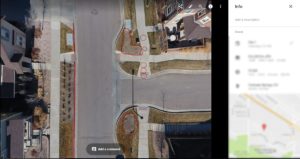 We utilize an online platform to deliver the photos so the client can view and inspect each photo and see where the photo was taken on a map. They have the ability to download all photos from the same platform. Not only do we save time doing aerial inspections, but the documentation provides evidence in the case of fines, damage, repairs, etc. Regularly scheduled inspections give a history over time, so that the progress of repairs or degradation of issues can be seen and tracked.
Our technique for HO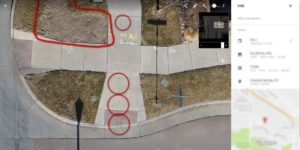 A inspections is driven by FAA regulations and consideration for the homeowner's privacy. Like all of our projects, safety and compliance is our number one concern to protect the interests of our clients. Aerial inspections for homeowner associations is just one more example of how we provide a product or service that has historically never existed.