Peer Consulting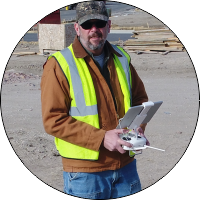 So you want to fly a drone and make some money doing it. You're not alone. Many drone pilots want to turn their passion into a little cash…or even a full-time business. Ken established UAS Pro Pilots in 2017 which serves as his peer consulting website to help UAS pilots make there drone business fly.
If you're looking for some help with the business side of your business, start by checking out UAS Pro Pilots.
Since our initial introduction, Ken has helped me tremendously with my drone services business. I feel lucky to have found a mentor in such a saturated new field who helps quiet the noise of the industry to help focus on each next task. I highly recommend Ken.
Ken's mentorship taught me value for the customer and persistence. His experience and strategies gave me a blueprint for success that is working for me daily.
Ken has been instrumental in my drone business with his advice and training. I started out focusing on real estate but quickly moved into more lucrative markets with Ken's help.
Corporate Consulting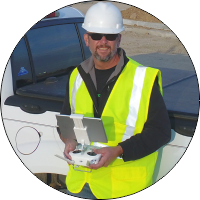 Before you let an employee fly a drone for your company, understand your risk and liability. Many companies are beginning to incorporate drones into their business operations, without understanding the full extent of the process, or the potential liability associated with it. Drones are a good in-house solution for many companies, but there are unseen complexities that exist in commercial drone operations. If your company is thinking about incorporating drones or has already started using them, our consulting services will be invaluable to your success.
We provide corporate consulting to ensure that companies understand what needs to be done to "cover their assets". In addition, we provide training and information that will save time, and money when it comes to equipment, safety, and flight execution.
Don't allow inexpensive equipment and ease of use drive a decision that should be made based on the protection of the company's best interest. Get the facts and do it right. Ignorance is not a good defense, and loopholes don't hold up in court.
Please contact us for more information.
As a startup drone company owner and a novice drone pilot, I quickly realized that there weren't many options to help teach me the drone business details as well as simply learning how to fly the drone. I was fortunate to have found Ken Hanes of AGL Drone Services who had all the answers and advice I needed.  Ken knows so much about drone marketing, technology, tools and photography and I would encourage you to reach out to Ken and leverage his knowledge and experience to help yourself be successful. Thank you Ken and a 5 star rating is not enough to show my gratitude.