Corporate Consulting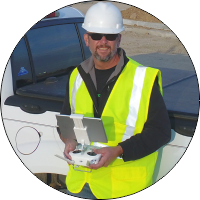 Before you let an employee fly a drone for your company, understand your risk and liability. Many companies are beginning to incorporate drones into their business operations, without understanding the full extent of the process, or the potential liability associated with it. Drones are a good in-house solution for many companies, but there are unseen complexities that exist in commercial drone operations. If your company is thinking about incorporating drones or has already started using them, our consulting services will be invaluable to your success.
We provide corporate consulting to ensure that companies understand what needs to be done to "cover their assets". In addition, we provide training and information that will save time, and money when it comes to equipment, safety, and flight execution.
Don't allow inexpensive equipment and ease of use drive a decision that should be made based on the protection of the company's best interest. Get the facts and do it right. Ignorance is not a good defense, and loopholes don't hold up in court.
Please contact us for more information.
As a startup drone company owner and a novice drone pilot, I quickly realized that there weren't many options to help teach me the drone business details as well as simply learning how to fly the drone. I was fortunate to have found Ken Hanes of AGL Drone Services who had all the answers and advice I needed.  Ken knows so much about drone marketing, technology, tools and photography and I would encourage you to reach out to Ken and leverage his knowledge and experience to help yourself be successful. Thank you Ken and a 5 star rating is not enough to show my gratitude.
Jeff Tyson
Peer Consulting
So you want to fly a drone and make some money doing it. You're not alone. Many drone pilots want to turn their passion into a little cash…or even a full-time business. Unfortunately, it's not that easy, and good information to assist in the quest is hard to find. Ken Hanes is the founder of UAS Professional Pilots, a member-based platform designed to help drone pilots become professionals in the drone industry. Just about anyone can get certified to do commercial work, but becoming a professional drone pilot takes a little more.  Ken's prior experience as a private pilot, graphic designer, and small business owner contributed to the success of his drone company, but actual job experience made it soar. UAS Professional Pilots is an affordable way for drone pilots to learn the industry from a business perspective.
If you are looking to get into the drone industry, or simply want some information to help your drone business succeed, check out some of our "Peer Consulting" options:
Our YouTube channel provides some great information on "Running A Drone Business" so don't forget to subscribe.
UAS Professional Pilots helps different pilots in different ways. Check out the benefits of membership.
The UAS Professional Pilots Facebook group has some great information, especially if you're just getting started.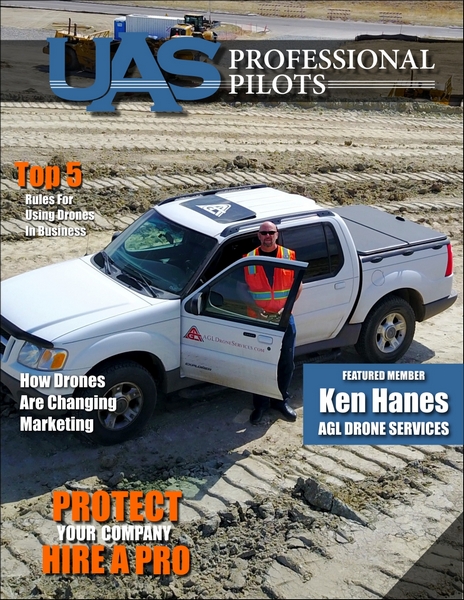 Ken's mentor-ship taught me value for the customer and persistence. His experience and strategies gave me a blueprint for success that is working for me daily!
Don McNaron