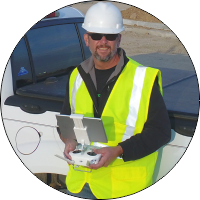 Before you let an employee fly a drone for your company, understand your risk and liability. Many companies are beginning to incorporate drones into their business operations, without understanding the full extent of the process, or the potential liability associated with it. Drones are a good in-house solution for many companies, but there are unseen complexities that exist in commercial drone operations. If your company is thinking about incorporating drones or has already started using them, our consulting services will be invaluable to your success.
We provide corporate consulting to ensure that companies understand what needs to be done to "cover their assets". In addition, we provide training and information that will save time, and money when it comes to equipment, safety, and flight execution.
Don't allow inexpensive equipment and ease of use drive a decision that should be made based on the protection of the company's best interest. Get the facts and do it right. Ignorance is not a good defense, and loopholes don't hold up in court.
Please contact us for more information.