Business Coaching
So you want to fly a drone and make some money doing it. Your not alone. Many drone pilots want to turn their passion into a little cash…or even a full time business. Unfortunately, it's not that easy, and good information to assist in the quest is hard to find. But there is a silver lining, and you just found it.
We provide the business coaching solutions listed below, and we started a free YouTube series in March to show how we run our drone business. Follow along by subscribing to our YouTube channel.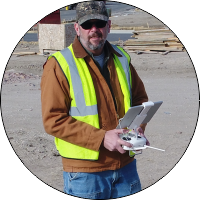 Personal Training
If you want to go with us on real estate and construction jobs, and get training and information along the way, personal training is for you. We will spend an entire day visiting actual jobs sites where you'll see everything we do on the job, and after the job. You'll see the equipment we use, the shots we take, the products we deliver, and even our procedures for delivery and billing.
Email or call us, and we'll let you know if we can help you with your issue.
Online Coaching
If you need a little more one-on-one attention, try our online coaching. Our web based meeting room is the next best thing to being there. It makes it easy to review a website, work on a spreadsheet, critique work, or show how software works. Our coaching session address your specific questions and problems, and give you actionable information to move you forward.
Email or call us, and we'll let you know if we can help you with your issue.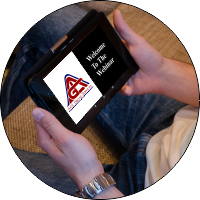 Our webinars are an easy and affordable way to get actionable information on subjects that apply to many pilots in the drone industry. We keep our webinars small to allow interaction, and questions to be asked and answered. We focus on client acquisition, marketing strategies, and other business related subjects.
Click Here to subscribe to our webinar channel to see what's coming next.
Ken's mentor-ship taught me value for the customer and persistence. His experience and strategies gave me a blueprint for success that is working for me daily!
Don McNaron
Ken Hanes is your UAS Business Copilot. The guy sitting right seat with a ton of experience, and expertise to pass on, as you learn to fly from the left seat. Ken's prior experience as a private pilot, graphic designer, and small business owner contributed to the success of his drone company, but actual job experience made it soar. But he uses his extensive experience for more than just running his drone business. Ken is one of the founders of UAS Professional Pilots, a corporate consultant (for drone ops), and a drone business coach. Ken's approach is simple, he wants to help other pilots succeed.
"As a startup drone company owner and a novice drone pilot, I quickly realized that there weren't many options to help teach me the drone business details as well as simply learning how to fly the drone. I was fortunate to have found Ken Hanes of AGL Drone Services who had all the answers and advice I needed.  Ken knows so much about drone marketing, technology, tools and photography and I would encourage you to reach out to Ken and leverage his knowledge and experience to help yourself be successful. Thank you Ken and a 5 star rating is not enough to show my gratitude."
Jeff Tyson